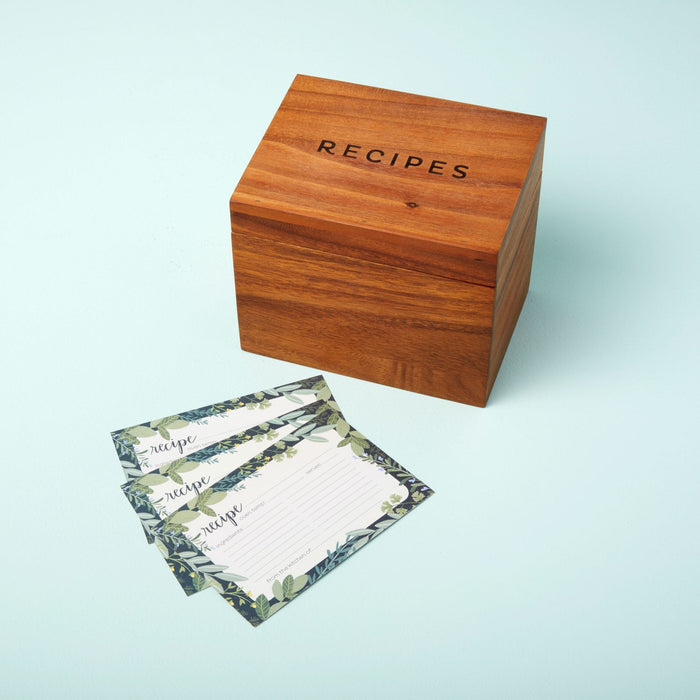 Treasure your heirlooms and protect your growing kitchen creations with this environmentally-friendly recipe box. Includes a starter pack of recipe cards.


Dimensions: 5x6x7
Sustainably sourced supports the planting of new trees with every harvest.
Handcrafted from raw acacia.
Ultra-strong wood. Gets better with age.
Care instructions: Hand wash with mild soap. Avoid harsh detergents or soaking.